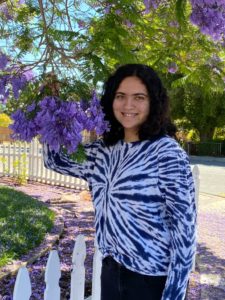 This past summer working as an intern for GEC was truly a humbling and empowering experience. First and foremost, I am so grateful to Ms. Anne Wadsworth for being my mentor throughout my internship. Ms. Anne has always been there to walk through assignments with me, tasks aligning with the International Day of the Girl event, researching various topics and resources that would be beneficial for the girls at the Kitenga school, and finding ways to increase inclusion and youth engagement on social media platforms to create a support system for the girls in Tanzania. By joining the GEC team virtually from another country, I have learned the power of communication and the importance of being part of a global change of achieving gender equality in education.
I am thankful for the people Ms. Anne has connected me with through GEC. Through these connections, I have learned from different perspectives what it takes to run a very successful educational nonprofit.
It was a memorable experience working alongside the GEC team and collaborating with them on both the logistical and development side of the Kitenga School for Girls. Amidst the global pandemic, I have noticed how strong and adaptive GEC is to create what is best for the girls in regards to projects, fundraisers, and establishing new goals. Despite the overwhelming scale this pandemic has reached, GEC has remained true to the heart and is developing sustainable solutions on a global issue that will forever impact the girls' lives in terms of their educational careers. Understanding the effects that Covid-19 has brought to the girls in Tanzania, I was able to witness a new perspective on what life is like in marginalized communities and in these development sectors.
I am appreciative of the opportunity to have been a part of this inspiring journey in helping the Kitenga girls gain confidence in themselves and the education they deserve to reach their dreams.