Fortidas Bakusa, PhD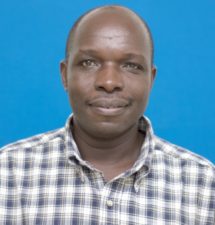 "I have seen the growth of Kitenga Girls Secondary School, in Mara, Northern Tanzania, from when it was envisaged to where it has come. It is because of individuals who have tirelessly devoted their time, energy, dreams and efforts to mobilize resources from all angles. While we celebrate the success of academic performance of the girls and the school; we should celebrate the people who have continued to make the dream a reality!"
Dr. Fortidas Bakuza (United Republic of Tanzania) is an Assistant Professor at the Aga Khan University- Institute for Education Development East Africa in Dar-es-Salaam, where he specializes in teaching and learning in early childhood education. He recently served as the National Coordinator of the Tanzania Early Childhood Development Network, a national network of organizations working in Tanzania to improve the lives of young children from birth to eight years. He has also served as a member of the Board of Directors for the Association of Childhood Education International (ACEI), and as a member of the International Organizing Committee of the World Forum Foundation on Early Care and Education and a member of the African Scholars Initiatives for Early Childhood Development. Dr. Bakuza holds a doctorate degree in Education Administration from the State University of New York at Buffalo.
Shelley Hirshberg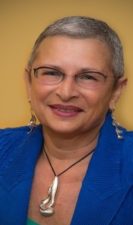 "I believe that equity is a central issue in the home, in the school, and in the community. In order for girls around the world to gain equity they need an education and a vocation of their choice…to be able to dream and achieve a future for themselves. GEC and Kitenga continue to enable girls in Tanzania to gain an education and design their own futures. This is why Kitenga is so important to me."
Shelley B. Hirshberg was the Executive Director of the P2 Collaborative of Western New York from June 2006 through March 2014. She was also the Project Director of the Robert Wood Johnson Foundation's Aligning Forces for Quality (AF4Q) initiative in Western New York, one of 16 communities throughout the country. Ms. Hirshberg has a BA from Bucknell University, and a MA in Health Services Administration from the University of Wisconsin's School of Business. She also completed a fellowship program in Creating Healthier Communities at The Healthcare Forum and is a graduate of the Center for Entrepreneurial Leadership at the State University of New York at Buffalo School of Management. In 2014 Shelley completed a Leadership Coaching program at Georgetown University.
Over the past several years Ms. Hirshberg's volunteer activities included Coach and Facilitator of the Resident Engagement Council of the Create a Healthier Niagara Falls Collaborative; former Board Chair of the Create a Healthier Niagara Falls Collaborative, Inc.; a former member of the Governance Committee of the Network for Regional Health Improvement (NRHI), previously serving on the Executive Committee, and has served on the National Quality Forum's Population Health Framework committee. In addition, she was also an Ambassador Consultant for NRHI's Health Doers Network (HDN) and on the HDN's Advisory Council. She is currently a coach for the University at Buffalo School of Management's Center for Leadership and Organizational Effectiveness and the Executive MBA program.
Jennifer Meka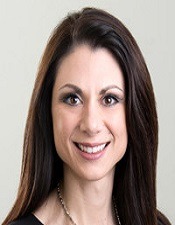 "I am committed to the development of programs and resources that advance educational opportunities for women while engaging with communities and local stakeholders to draw on the synergies that can best support programs and their continued growth."
Jennifer Meka is the inaugural Director of the Medical Education and Educational Research Institute (MEERI), Assistant Dean for Medical Education, and an Assistant Professor in the Department of Medicine at the University at Buffalo's Jacobs School of Medicine and Biomedical Sciences. 
Jennifer earned her Bachelor's degree in secondary education and a Master's of science in teacher education from Canisius College. She received her doctorate from the University at Buffalo's Graduate School of Education. In her role as director of MEERI, Meka helps oversee the advancement of medical education at UB. A scholar in medical education with expertise in curriculum design and assessment, she is responsible for planning and implementing programs that enable faculty and instructional staff to develop their skills as educators. Additionally, she collaborates with the Office of Student and Academic Affairs and the Office of Medical Curriculum to enhance services for students in the areas of academic support, learning strategies, mentorship, and advising.
Jennifer was a member of the GEC Board in 2013 before moving to Pennsylvania for a position at Penn State College of Medicine. She is excited to be back in Buffalo and rejoin GEC as it continues to grow and achieve its mission. She is passionate about learning and committed to supporting others – primarily women – to have multiple and vast opportunities to learn.
Patricia Minter-Powell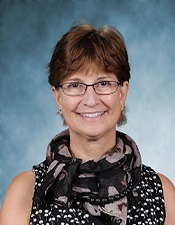 "A life can not be considered truly successful if it does not include a desire to help others rise. Educating our youth to this simple reality is the most important lesson we will ever teach. Girls Education Collaborative has become a powerful ally in 'shrinking' the world for my students and helping them experience 'community' in its most elemental form."
Patricia holds a B.A. in French and a Maîtrise Française from the Centre Européen Universitaire de Nancy, France where she explored the politics of the newly emerging European Union. She discovered her true vocation while introducing English to New Americans, and continues her love affair with teaching at Immaculate Heart Central (IHC) in Watertown, NY, where she enjoys sharing her "exhilarating" experience of mastering a second language through immersion to unsuspecting students.
Responding to the 2008 genocide in Darfur, Patricia discovered a second vocation: helping her students reimagine the concept of "neighbor" in its broadest sense. This led to the creation of her school's annual Global Initiative which has since addressed issues as diverse as access to clean water, AIDS orphans, and the plight of working children. In 2016 IHC adopted the IHSA Kitenga Girls Secondary School as the recipient of its community fund-raising efforts acknowledging the importance of education as the fundamental key to unlocking brighter futures – especially those of young women.
A multiple-times visitor to the KGSS, Patricia enjoys a very personal connection to Kitenga. She believes it is a similar feeling of connection between these two "sister schools" that continues to inspire her students to lift others through acts of service.
Dan Nyaronga, PhD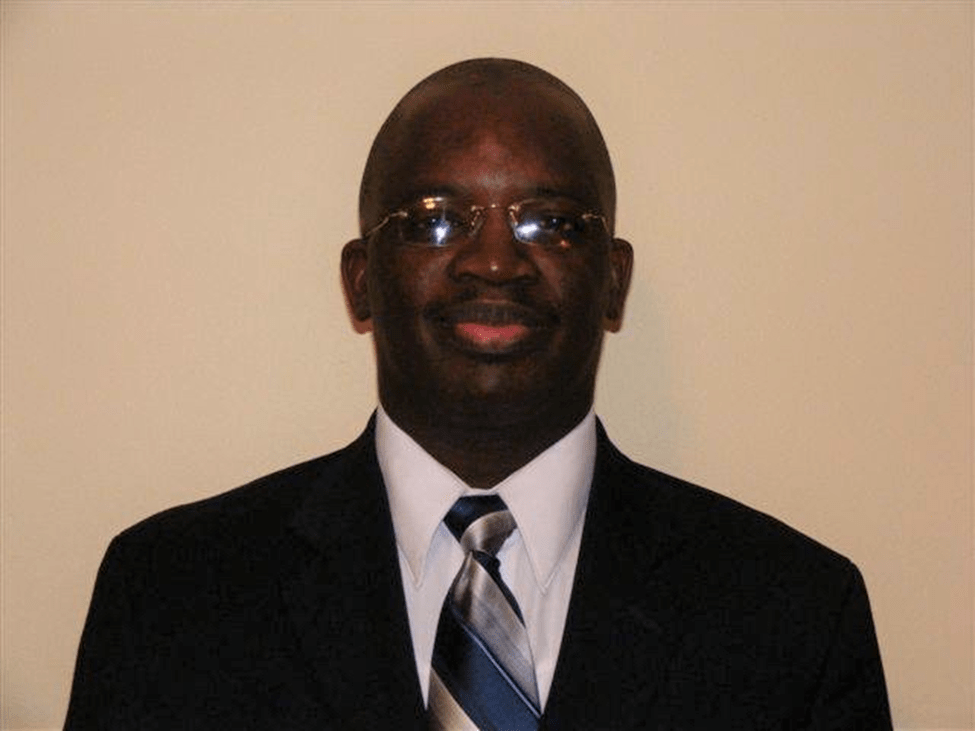 "The work of Girl Education Collaborative (GEC) in the Mara region of Tanzania, specifically at Kitenga School for Girls is highly personal. Tanzania happens to be my home, a place where I grew up, and where my siblings and extended family still live. It's also a place where millions of girls are out of school, simply because they are a girl. After many years of struggles, the seemingly unattainable dreams and educational goals are now realized through the work of GEC."
Dr. Dan Nyaronga is a Professor of Psychology at State University of New York (SUNY)-Empire State College. He is also a visiting Professor at SUNY University at Buffalo, where he co-directs THE UB Summer Study Abroad Program to Tanzania "Community Development in Context: Mara Region, Tanzania." His research focuses on immigration and refugees' crisis, gender equality, and physical and mental health outcomes. Dr. Nyaronga completed both his doctorate and Masters of Science degree in Lifespan Development from Iowa State University. His Bachelor's degree in Community Development is from Daystar University, Nairobi. He previously worked in California as a post-doctoral research fellow at U.C. Berkeley School of Public Health, focusing on the epidemiology of alcohol use and alcohol disparities. Also, in San Francisco, he worked with Sydley Austin Law firm to help with language interpretation for immigrants who fled their home countries seeking religious and political freedom in the United States. In addition, Dr. Nyaronga worked as a senior research associate for the Military Family Research Institute (MFRI) at Purdue University (Indiana). He is a member of the American Psychological Association (APA) and the National Council on Family Relations (NCRF). His community affiliations include Flower Garden Childcare International (Past President), HEAL International (Past Board Member), Buffalo Tanzania Education Project (BTEP; Member), and Girls Education Collaborative (GEC; Past Board Member).
Dr. Nyaronga has co-authored a number of books, book chapters, and published in a number of peer-reviewed journals. He has won several research awards and served as a reviewer for the Canter for Global Development (CGD), Journal of Substance use, Alcoholism: Clinical and Experimental Research Journal, and Sage Publications.
Alec Lee Jr.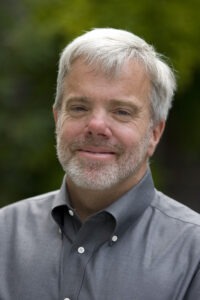 "In the spring of 2023, my wife, Susan and I traveled to Tanzania to be the first long-term volunteers at Kitenga Girls Secondary School. It was a meaningful, extraordinary and transformative experience for both of us. We also traveled across Tanzania to Kitenga with Anne and Guillemette and witnessed firsthand the thoughtful, impactful and respectful alliance work of GEC while visiting Empowered Girls.
Fast forward to three months later and the last class we taught in the Kitenga library. We asked the girls what they would like us to tell our friends back home. The first student to raise her hand stood up and said, "Please tell them that education is liberation." This is the power of GEC. It is a privilege to serve on the Advisory Board and help advance the mission of this outstanding organization."
An accomplished educator, Alec Lee co-founded Aim High in 1986 and served as Executive Director for 35 years before retiring in January, 2022. In his role, Alec collaborated with the Aim High staff and Board of Trustees to sustain, strengthen and expand Aim High and reach the organization's strategic goals. Alec has a master's degree in education from Harvard University, a B.A. in history from Bowdoin College, and received a Klingenstein Fellowship from Teachers College. In 2016, Alec was honored as a White House Summer Learning Champion of Change. Under his leadership, Aim High won the National Summer Learning Association's Excellence in Summer Learning Award twice in 2006 and 2018, and in 2020 his team designed and implemented their first virtual summer learning program. Earlier in his career, Alec taught history at Lick-Wilmerding High School in San Francisco.
Alec lives in San Francisco with his wife, Susan. They have two adult children and the four of them have enjoyed many travel adventures.