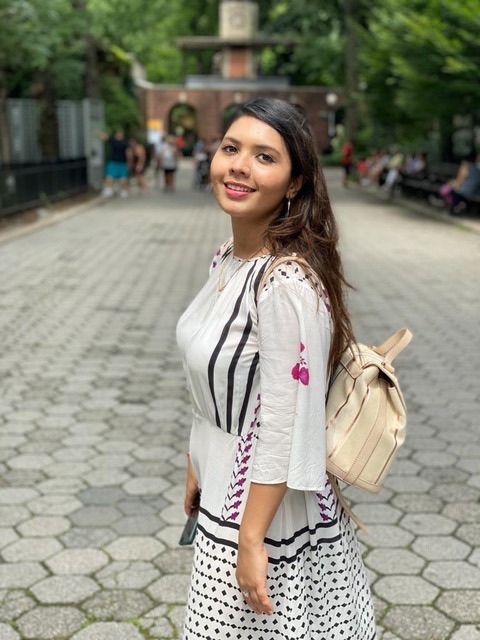 "In 2018, I got a chance to spend few days among the women of one of the most underprivileged areas of my country – and somehow I got stuck in that moment forever. I saw the depth of issues, the barriers, and the sparkling eyes with dreams yet no direction. Thus, women's research and development became the center of my learning and practice. Being part of GEC today paves my way to the understanding of these issues on a global level. I aim to provide resources and opportunities for every dream to become true."
Ramsha Khan is currently associated with GEC as a Research Intern. She has just moved to the United States from Pakistan and is excited to continue her journey for research and development in new conditions, meeting new challenges. A writer at heart and an aspiring researcher, she completed her master's degree in Mass Communication with a focus in Sociology, International Relations, Research methodology, and Photojournalism. She has been working as a content writer with several news channels, NGOs, as well as community service organizations. 
Ramsha is always enthusiastic about listening to stories about people, new cultures, and learning different languages. She loves reading biographies, watching movies, and cooking traditional cuisine. Living in a small town in Michigan with her husband, she enjoys hiking, boating, and exploring new destinations. 
At GEC, she is looking forward to working towards a global cause of Women Empowerment and bringing a change that would impact generations.