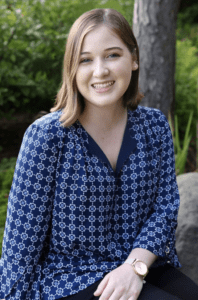 Going into this internship, I was unsure of what I'd learn. While I have volunteered at nonprofits in the past, I've never actually worked with them. I thought I knew what GEC did—I mean GEC is only about running a school in Tanzania, right? Through my work this summer, I've learned how that statement is both true and untrue. Previously, I only focused on the school in Tanzania, but now, I know that the organization comprises so much more. For example, even though I've attended GEC events in the past, I never really thought about the work that went into the events—speaking with community members, contacting different suppliers, and making sure that the event stayed true to the core values of GEC. GEC has shown me that to understand nonprofit work, you have to be in tune with both the big picture and the small picture.
I've gained so much experience this summer, and while many of my peers interned at larger companies, they never would have had the many opportunities I had! Anne and Jess gave me the freedom to deep dive into my areas of interest—researching similar organizations, reviewing films, and even sitting in on planning meetings—so I saw the many focuses of GEC. And honestly, how many rising sophomores in college get to work directly with the founder of a company? 
I'm so grateful to everyone at GEC for making this an unforgettable experience, and I know I will take many of the skills I've learned this summer into my future jobs.